SEO Terms Used in this article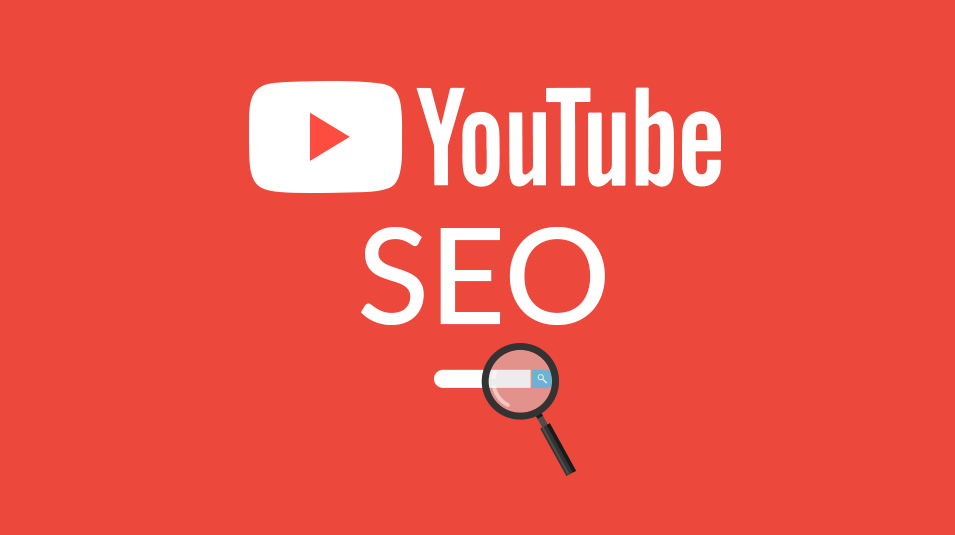 Many people treat Youtube as a social media platform, but it's far from it these days. Like any other website its a place where you share content. When you optimize all the content you create on blogs and websites, why do you think YouTube is an exception? It's a place for entertainment sure, but it's also how many people make money through monetization. How do you monetize? You ask? It's all about the views. And where do views come from? SEO. That's right. It's okay if you didn't know that, because we will talk about the first steps you can take when you start SEO for Youtube.
What is Youtube SEO?
Before we begin with steps on how to optimize the YouTube content, let's understand what YouTube SEO really is.
Did you know that Youtube is the second largest search engine? It has about 400 hours of content posted every minute. Thus, it can be impossible to get noticed in this monstrous sea of videos. That's where SEO plays its role. They use the title, description and the video content itself to match results to the related viewers, which in turn results in more views on your video.
Now we'll start with how you can optimize your videos for the actual rankings. There are two directions you can go in here, optimize all the features associated with the video like the Title, description etc. And then there is the actual video optimization. Both are crucial for your rankings. We will discuss a little of both to hit that rankings jackpot.
The Title & Thumbnail can make or break you.
First thing to do, is your VIDEO FILE needs to contain the keyword of your video.
This is the first thing any potential viewers see before even clicking on your video. But finding your video is the most difficult part, how will they do that? Through your Title. The first word of your title should have your keyword in it. This will help relevant viewers find your video. It should also be short and sweet—generally 5 words. No one has the time to read long sentences as your Title. You'll bore them before even showing the video. Another thing to remember, try to have a catchy and witty title that will persuade people to click on the video. For some Youtubers click-baiting is one approach to it.
That does more harm than good, though. Nobody wants to click on something that claimed it was something else. Instead go for an honest but interesting title. Get creative with it.
Hook your viewer & Provide Long Videos
Okay, so they clicked on your video, but you had a 2 min intro before the actual interesting bit takes place, the viewer will get bored and click off. That will not help your rankings. You need to make sure that at least 50% of your viewers stay for more than half of the video. You do that with an interesting hook. It roughly takes the audience 15 seconds to decide if they want to watch the video or not. That small window you have, you must be used to convince them that your video is worth watching. Skip the flashy intros and the 1 min detail on how your life is going. Get to the point quickly. Tell them what information you have and how you will explain it in the video. Make it seem worthwhile, and the payoff will be huge in relation to your rankings.
Youtube ranks videos that are longer – higher. 
Use that Description Box!
If you followed the previous step of keeping your Title short, it didn't give you much words to explain your actual video. That's what the description is for.  When you use the description to explain your video, Youtube and Google can better understand it. This will help getting it ranked better since they will be able to interpret the context and match it to the audience better.
Some general tips to follow for the description is to make it about 250 words. Not extremely short, just about long enough to get the point across. Another thing to keep in mind is to use your keyword in the first 25 words of the description. Maybe even in the tags you apply.
Speaking of tags, they don't help out all that much with the rankings; however, they do help you get into the suggested videos tab. So use the tags and unlike keywords use the most popular ones so that you get into the suggested tabs of the popular videos.
Content is King & Mention your keyword in the video multiple times
No matter what SEO tactics you use on your videos, if your content isn't great, no viewer will want to stay. Producing quality content at regular intervals is essential for maintaining a successful Youtube career. There are some hacks you can use to improve your content, though. One such tip is that longer videos tend to get ranked higher, so make the videos long, monetize them as well but keep it interesting. Why would anyone want to watch a 30 min video if it's putting them to sleep? Engage the audience into your content. Ask them questions, suggestions or merely their opinion. Make their importance be known. Everyone likes attention, and if you make your audience feel special, then they'll be sure to return back for every video.
Mention your keyword multiple times in your video, allowing youtube auto CC to pick it up, and thus helping your SEO. 
Measure your rankings
There is no point in optimization if you're doing it all blind. How will you know what is working and what isn't? Youtube has its own analytics just like Google; it can provide useful insights like your traffic source, demographics, devices, watch time and even audience retention. By having this insight, you can change and alternate different metrics until you find your perfect match. Maybe your audience is mostly 25+, and they won't require as much energy and constant shifts to keep them interested. Perhaps most of your traffic comes through Facebook; then you can focus your resources to heavily promote on that platform. These metrics can be extremely useful in optimizing the overall Youtube channel.
To sum it up, It is essential that you optimize your Youtube channel for SEO like you would for your blog or website. Both hold equal importance, and there are ways like title keywords or optimizing the description that can make major impacts on the rankings, but even the smaller tips like generally having longer videos, including the right tags or measuring your rankings can help you get the best rank possible on Youtube. After reading all this, you have enough information to start your Youtube career so go for it!